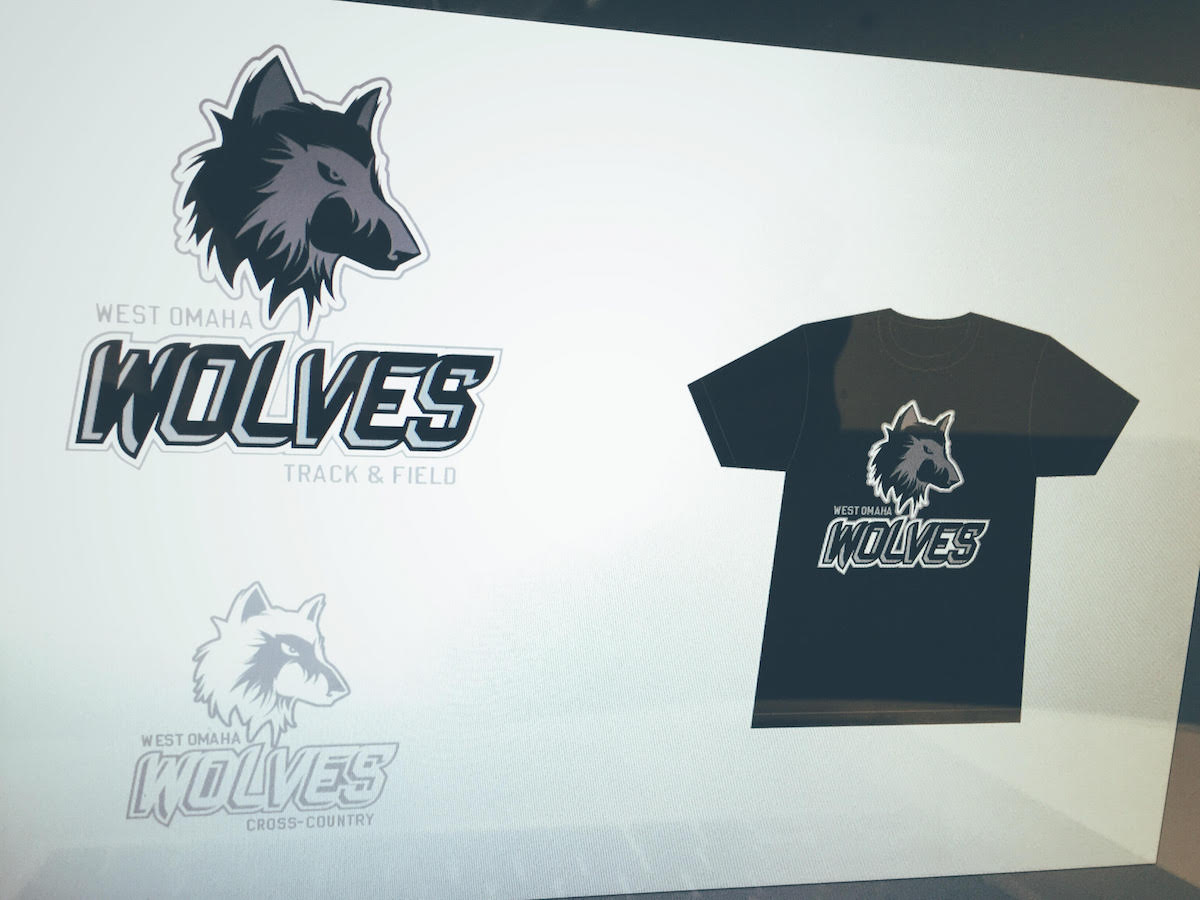 client:
West Omaha Wolves Athletics
objective:
The task was to create new branding & identity design for a nationally ranked youth-level track & field/cross-country running club.
this was RDQLUS:
creative direction / branding / identity design
When your youth sports team's brand is on par with the D1 university in town (that they spent $200k+ for), that's RDQLUS. The 'West Omaha Wolves' are a youth sports organization serving young athletes as they strive to excel in healthy lifestyles, skill and healthy kind of competition.
Coach Jeff Cauble reached out to RDQLUS CREATIVE about creating a visual story for the Wolves, asking simply for something a bit more sporting and aggressive, while keeping in mind that his team is full of children, so teeth and gore will not be acceptable. So the idea was to give the squad a regal, strong and still wild "leader of the pack." It was equally as important to not pander down to the fact that this is a youth sports organization; they deserved an iconic look equal to the level of what is seen from the best, most recognizable collegiate sports teams.
To have an entire team of kids, coaches and even parents wearing the new logo proudly is a successful end to a project.